Poundout - Men's Pro Pants Leggings HATE 2.0
Professional compressive workout pants / leggings for men from Polish brand Poundout. High quality and original design - HATE 2.0.
Poundout - Men's Pro pants Leggings HATE 2.0

high quality
combination of polyester and elastane
very comfortable
perfectly suited to the body
shape not limiting the movements
original design
abrasion protection
These professional compressive men's workout pants from Poundout were designed for bodybuilders, Crossfitters, runners, fighters and any other sportspersons. It's a perfect choice for workout or competition. The combination of polyester and elastane ensures perfect fit to the body and improves comfort of use. These Leggings are characterised by high compression level. It means that your muscles keep proper tension even during the hardest workout. Moreover, smooth textile doesn't limit your moves and will improves the thermo regulation of your body, keeping your skin warm and dry.
The imprint was made by sublimation, which guarantees non-abrasion and durability.
Composition: 92% Polyester, 8% Elastane
Size chart: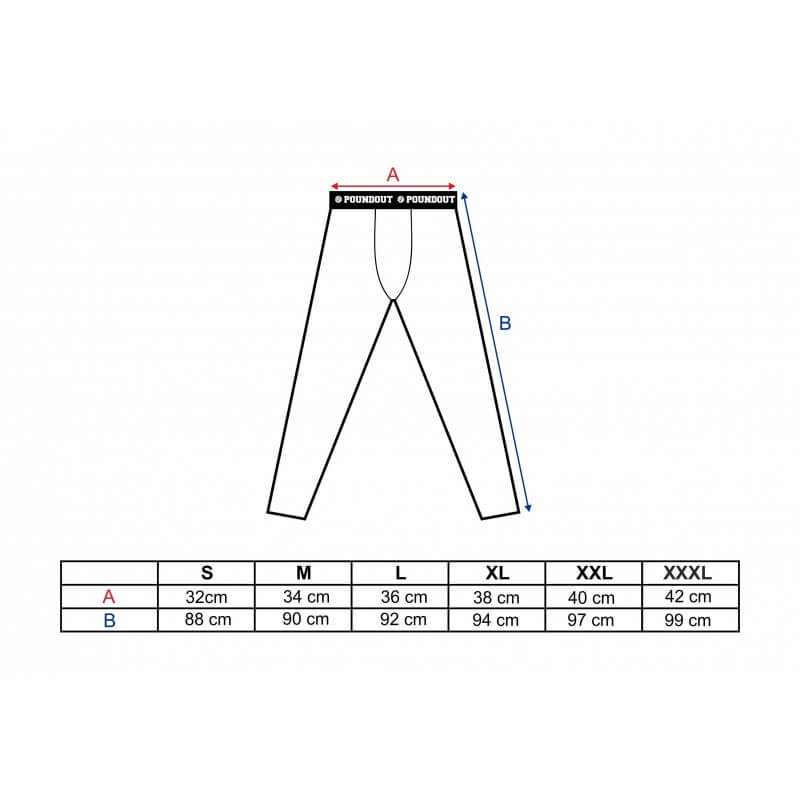 The description of this product is the property of the owner of Lazy Superman shop. Copying and publication of the desctription is prohibited.
Poundout - Legginsy męskie HATE 2.0
XL - Bardzo duże
5903802706925
XXL - wielkie
5903802706932