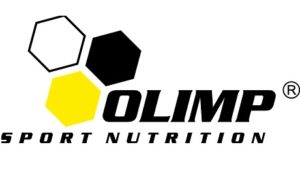 Olimp - R-WEILER - 480 g - Lime Crime Mint
Olimp R-WEILER is a high-quality, extremely strong pre-workout supplement in powder form. Contains 13 active ingredients with synergistic effects.
Olimp - R-WEILER

Olimp R-WEILER is a dietary supplement in powder form. Contains sweeteners.
High-quality, extremely strong pre-workout supplement
For people doing body-building, strength sports and strength-endurance sports
Contains 13 active ingredients with synergistic effects
Better endurance (Beta-alanine) and strength (creatine)
Increases physical performance during short, consecutive exercises (creatine)
Strong muscle "pump" (AAKG, citrulline)
A specific dose of stimulation, support for concentration and increased alertness (caffeine)
Reducing the feeling of fatigue and weariness (vitamin B6)
When you start feeling that you're running out of motivation and your muscles need further stimulus, you have a tool that will change your workout forever.

What is the R-WEILER product by Olimp Sport Nutrition?

Constant fatigue, lack of strength and poor concentration do not allow you to train at high speed and thus strive for your desired goal and improve your sports results? It's time to end up with this once and for all! Reach for Olimp R-WEILER pre-workout - it is a high-quality dietary supplement that, thanks to its multi-ingredient formula, will help you discover your potential. Regardless of whether you are an amateur or a professional athlete.

The classic Olimp R-WEILER pre-workout formula in a completely new version! It is a well-known combination of 13 high-quality active ingredients, which have been selected in appropriate proportions, in accordance with the latest scientific research.

Composition of Olimp R-WEILER pre-workout

The pre-workout supplement R-WEILER by Olimp Sport Nutrition is a high-quality product developed by Olimp Laboratories specialists. Extensive knowledge supported by many years of experience and a huge number of tests and microbiological analyses performed using innovative technology have allowed them to combine as many as 13 active ingredients in three powerful blends:
Armageddon Pump Formula - a combination of AAKG and citrulline malate, popular nitric oxide (NO) boosters, which provide a muscle "pump" thanks to an adequate supply of oxygen and essential active ingredients that reach the working muscles with the blood. This complex of ingredients has been supplemented with sodium citrate and vitamin B6, which help reduce the feeling of fatigue and weariness.
Berserker's Performance Blend - a mixture of beta-alanine and two forms of creatine (monohydrate and TCM - tri-creatine malate), supplemented with B vitamins (thiamine and niacin)
Red Fury Matrix - contains appropriate doses of L-tyrosine and caffeine, supported by the action of natural plant extracts - cayenne pepper (contains capsaicin) and black pepper (contains piperine).
The above list is intended to provide comprehensive support in the process of building your dream figure and achieving better results in sports.

How does the Olimp R-WEILER pre-workout work and the effects of its use

The synergistic effect of ingriedients mentioned above allows you to increase training intensity, which facilitates more effective work on your figure. By taking the Olimp R-WEILER pre-workout, you gain valuable and specific support in the form of:
increasing strength and endurance, which ultimately allows for longer and more intense training (beta-alanine and creatine)
extreme muscle "pump" caused by more efficient transport of nutrients to the muscles (AAKG and L-citrulline)
stimulation, which promotes better concentration during intense physical exercise (caffeine)
increased alertness (caffeine)
reducing the feeling of tiredness and fatigue during training (vitamin B6)
beneficial effect on the proper functioning of the nervous system (niacin, thiamine)
helping maintain proper energy metabolism (niacin, thiamine)
increasing thermogenesis - producing heat and supporting fat burning (cayenne pepper extract)
stimulation of digestive processes and assistance in the absorption of nutrients from food (black pepper extract)

In this way, ideal conditions are created for building an impressive, muscular and dream figure and improving the current results that bring you closer to achieving your goal.

How to use Olimp R-WEILER pre-workout?

Olimp R-WEILER is a dietary supplement recommended for adults, both recreational exercisers and professional athletes who perform intensive training. A single serving of the product (6 g - ½ scoop) should be dissolved in 100 ml of water and consumed 3 times a day, preferably about 30 minutes before the planned training. The product should be consumed immediately after preparation.

Choose Olimp R-WEILER pre-workout and awaken the beast within you!

Ingredients: L-arginine alpha-ketoglutarate, beta-alanine, citrulline malate, creatine monohydrate, anti-caking agents - calcium phosphates, silicon dioxide; sodium citrate, creatine malate, acidity regulator - citric acid; aroma, L-tyrosine, colour - E 150d (for all types of cola flavours); caffeine, sweeteners - acesulfame K, sucralose; nicotinamide - niacin, cayenne pepper fruit extract (Capsicum annuum L.), black pepper fruit extract (Piper nigrum L.), thickener - sodium carboxymethylcellulose; - pyridoxine hydrochloride - vit. B6, thiamine hydrochloride - thiamine (vit. B1), dyes - carotenes (A), carmine (B), riboflavin (C), E 150c (D), E 150d (E), E 133 (F).

(A)-(F) - Depending on the flavour of the product, the symbol (A-F) of the ingredient used is next to the date of minimum durability (best before).

Produced in a plant using ingredients derived from milk, eggs, soy, nuts, peanuts (peanuts), cereals containing gluten, fish, crustaceans, molluscs.

Olimp R-WEILER dietary supplement by Olimp Sport Nutrition, intended for adults with increased physical activity and athletes performing high-intensity physical exercises.

Recommended daily dose: 1 serving (6 g) 3 times a day, about 30 minutes before training. Dissolve 1 serving (6 g = ½ measuring spoon) in 100 ml of water. Consume immediately after preparation.

Do not exceed the recommended daily dose. A dietary supplement cannot be used as a substitute for a varied diet. A balanced diet and a healthy lifestyle are recommended. Keep out of the reach of small children.

Note: Olimp R-WEILER contains caffeine; use is not recommended for children and pregnant women (caffeine content: 100 mg/ 1 serving 6 g, 200 mg/ 2 servings 12 g, 300 mg/ 3 servings 18 g). Additionally, the product should not be used during breastfeeding, in case of circulatory system diseases or in case of hypersensitivity to any of the ingredients of the preparation. The product is not recommended for people with blood pressure disorders. Do not use together with medications, especially those affecting the cardiovascular system. Do not consume with other products containing caffeine or other ingredients with a similar effect (e.g. other dietary supplements, energy drinks, coffee). Do not exceed 400 mg of caffeine daily from all sources and 200 mg of caffeine at one time. Do not use together with alcohol. Do not use immediately before bedtime or within a few hours before bedtime. Ingestion of the product may cause slight tingling or numbness. This is a temporary symptom related to the strong effect of the beta-alanine component of the product. It has no effect on health. Caking and formation of sediment is allowed and does not affect the quality of the product.
Nutrition information
Daily portion = 18 g (3 portions x 6 g)
Armageddon Pump formula:
7603 mg
L-arginine alpha-ketoglutarate
   of which: L-arginine
3850 mg
2502 mg
Citrulline malate
   of which: citrulline
2250 mg
1248 mg
Sodium citrate
   of which: sodium
1500 mg
345 mg
Vitamin B6
2,79 mg (198%*)
Berserker's Performance Blend:
6101 mg
Beta-alanine
2400 mg
Creatine monohydrate
Creatine malate
   of which: creatine
2250 mg
1400 mg
3030 mg
Niacin
48 mg (300%*)
Thiamine (vit. B1)
2,76 mg (252%*)
Red FURY Matrix:
773,1 mg
L-tyrosine
450 mg
Caffeine
300 mg
Cayenne pepper fruit extract (Capsicum annuum L.)
   of which: capsaicin
21 mg
1,68 mg
Black pepper fruit extract (Piper nigrum L.)
   of which: piperine
2,1 mg
2 mg
*NRVs - nutrient reference values
Producer: OLIMP LABORATORIES Sp. z o. o., Pustynia 84F, 39-200 Dębica, Polska